Essence Of Life Studios
Time To Get Into Your Life
"Realize always that you are capable of reaching difficult goals and exceeding them.
Of dreaming wonderful dreams and making them come true. Of achieving the only kind of success that really matters: That of being at peace with yourself and the world around you.
The moment has come, your GREATNESS is now."
Jodie Baudek, Founder of Essence Of Life Studio, Author & Motivational Speaker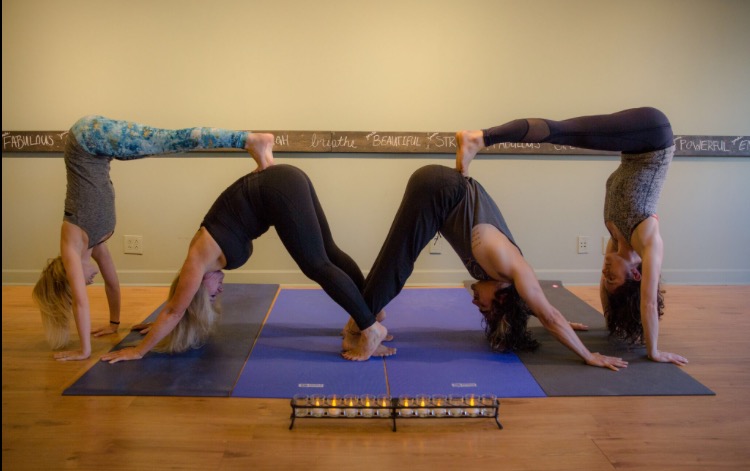 Essence Of Life Studios offer invigorating and revitalizing classes lead by instructors who are dedicated to sharing yoga with everyone. Regardless of your level, from advanced to beginner, we have something for you. Modifications are always offered for those who have more room in their practice to grow, and those who are learning the fundamentals of this lifetime practice the world is falling in love with.
Yoga Teacher Training
Deepen Your Practice, Learn To Teach
Anytime is the right time to discover your self! Motivational Speaker and Inspirational Author, Jodie Baudek is launching a new comprehensive Yoga Teacher Training Program for people who want to move forward in their lives, learn about yoga, learn to teach others and re-discover life.

Jodie Baudek Productions is honored to offer Yoga Teacher and Mat Pilates teacher training. Our goal is to assist anyone with the desire to share their passion with others to reach their fullest potential. We designed a program to help you find and develop your own unique teaching skills, strengthen your own practice, learn about your self and learn how to help others.

We provide additional training on line for those who want to stay connected and keep learning. We have seasoned teachers with passion and dedication to providing the best learning experience possible for our students.

There are many different styles of yoga, and our program ensures that you have knowledge and understanding of the various styles offered today. In addition to Hatha Yoga, you will learn the basics of prenatal, yin, restorative, vinyasa and modifications for different populations.
It's Never Too Late To Get Into Your Life
Now is a good time to start something new
"I Took my first hot yoga class yesterday & everyone was so welcoming & wonderful. A warm & peaceful environment. Jodie is such a great instructor. Inspiring. Not only will I be back regularly, I highly recommend Essence of Life Yoga to anyone who wants to do something amazing for themselves. Thank you Jodie! Namaste."

"As someone who has a very active background it was difficult to adjust to some minor health concerns. I started EOL to regain my mental/emotional strength and focus on what I could do physically. It has significantly helped my daily perspective on life. It has given me an outlet to destress and feel success. I do have to contribute my new core strength I have because of EOL!! THANK YOU!"

"If you want to stick to an exercise program this is the place!! The instructor and staff are extremely welcoming and so sweet! Everyone (really everyone) that attends is just as amazing! I look forward to exercising - can't say I have EVER felt that way in the past! Just such a lovely and supportive environment."