Essence Of Life Studios
Chicago Studio Now Open October 
It's never too late to start something new
Check Out Our Workshops & Retreats
---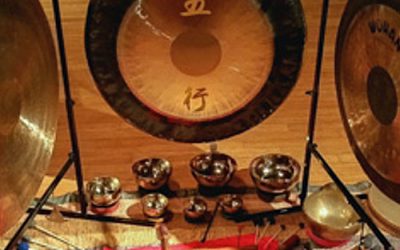 DATE: Friday, December 9th TIME: 7PM - 8:30PM LOCATION: Essence Of Life Chicago COST: $40 This class starts with a brief education in Eastern Medicine and how to care for the body. Then for a little over an hour we will escape the world as we lay on our yoga... read more
Essence Of Life Studios
Classes, Workshops, & Training
"Realize that you are capable of reaching and exceeding your greatest goals. We are here to help you each step of the way."
---
Essence Of Life Studios offer invigorating and revitalizing classes lead by instructors who are dedicated to sharing yoga with everyone. Regardless of your level, from advanced to beginner, we have something for you. Modifications are always offered for those who have more room in their practice to grow, and those who are learning the fundamentals of this lifetime practice the world is falling in love with.
Coming Soon! Videos At Your Fingertip…
---
We believe the art of yoga should be accessible to everyone, everywhere, regardless of income level or access to a studio.
High-quality, full-length yoga, pilates and barre classes.
Easy to understand instructions and modifications.
You don't ever have to miss a class again.
Poses you can do at home.
Restoration, Vinyasa & More.
Essence Of Life Studios
Exotic Yoga Retreats You Don't Want To Miss!
"Bali, Costa Rica, Sedona, England, and more exciting places to come!
Check back frequently for dates of retreats.
Earn Yoga Teacher Training credits while on vacation, hours can completed at any of these retreats!
Follow us on facebook and twitter for quickest updates!"
---
So whether you are looking to hone your craft and become a teacher, or enhance your personal practice, we welcome you!

Whole Body Health
Edge Yoga Teacher Training® is committed to providing you a comprehensive knowledge base of yoga asanas (poses.) These asanas can be taught in an array of formats from the stillness of Hatha Yoga to the seamless flow of Vinyasa Yoga.

Learning Is Easy
By providing training in segments of three (snippets) much of the work is done for the instructor. This approach is the hallmark of our training program. It provides interchangeable snippets so that the instructor is not so dependent on class plans. We believe this makes for a more versatile instructor that can respond to the group class element with ease.

Workshops
Yoga styles will include Gentle Yoga, Power Yoga, Vinyasa Flow, Hatha Yoga, Restorative Yoga, Prenatal Yoga and Salutations. Emphasis will be hands on experience for the students, right from the first day of training and throughout the training.
It's Never Too Late To Get Into Your Life
---
Testimonials
We Love Our Members Too!
"I Took my first hot yoga class yesterday & everyone was so welcoming & wonderful. A warm & peaceful environment. Jodie is such a great instructor. Inspiring. Not only will I be back regularly, I highly recommend Essence of Life Yoga to anyone who wants to do something amazing for themselves. Thank you Jodie! Namaste."

"As someone who has a very active background it was difficult to adjust to some minor health concerns. I started EOL to regain my mental/emotional strength and focus on what I could do physically. It has significantly helped my daily perspective on life. It has given me an outlet to destress and feel success. I do have to contribute my new core strength I have because of EOL!! THANK YOU!"

"If you want to stick to an exercise program this is the place!! The instructor and staff are extremely welcoming and so sweet! Everyone (really everyone) that attends is just as amazing! I look forward to exercising - can't say I have EVER felt that way in the past! Just such a lovely and supportive environment."

Essence Of Life
Our Mission is to help empower your everyday lives through disciplines that create a natural balance between the body, mind and spirit. Don't miss out on our upcoming workshops, special events, discounts and blog. Sign Up for our newsletter below.
SIGN UP NOW!
---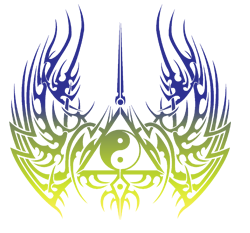 Our mission is to bring harmony to your everyday lives, one class at a time.
© 2016 Essence Of Life Healing Arts
Essence Of Life Shorewood
401 E. Earl Rd. Unit F
Shorewood, IL
Phone: 815-741-4117
Essence Of Life Chicago
643 W. Grand Ave
Chicago, IL
Phone: 312 - 995 - 0744