Essence Of Life Chicago Prices
New Clients Only
One Month Unlimited Classes
Monthly Unlimited Classes
Monthly Auto Pay
10 Pack Classes
6 mo. expiration
Make An Investment In Your Self
Private Reformer
Get the one on one attention you deserve! Within 10 private sessions clients have seen up to a 15 inch loss over their body. Privates range from 35-55 minutes depending on your physical level. We work with your schedule and find times that work best for you. Must book an appointment with our trainer. We require taking at least one private before moving onto an Express class so that you are familiar with the equipment, terminology used, and the style of your instructor. Not every studio teaches Reformer the same, so we want to ensure we won't have to stop & explain which takes away from our other clients experience.
Semi-Private Reformer
When you & a friend commit to doing Semi - Private Sessions on the Reformer; you get all the benefits of a Private while you save money, you have fun, and you keep each other accountable!
IF ONE OF YOU DOES NOT SHOW UP TO YOUR SCHEDULED SESSION, THE MAKE-UP SESSION WILL BE ONLY 30 MINUTES. LIMIT TO 2 MAKE UP SESSIONS PER CLIENT.
Yoga & Reformer Pricing
PRIVATE YOGA: 1 SESSION $95.00 / 10 SESSIONS $900
PRIVATE REFORMER : 1 SESSION $95 / 10 SESSIONS $900
SEMI-PRIVATE *priced per person* : 1 SESSION $80.00 / 10 SESSIONS $750.00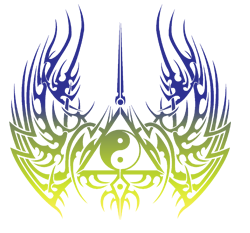 Essence Of Life Chicago
"Realize always that you are capable of reaching difficult goals and exceeding them.
Of dreaming wonderful dreams and making them come true.
Of achieving the only kind of success that really matters:
That of being at peace with yourself and the world around you.
The moment has come, your GREATNESS is now."
Jodie Baudek, Founder of Essence Of Life Studio, Author & Motivational Speaker
---
We Have Something For Everyone
We Have Classes To Fit Anyone's Lifestyle
YOGA : An all levels class that offers accessible poses all linked together in a flow of motions, then paired with rhythmic breathing. Modifications will be offered during class to either take your poses to the next level, or if you choose you can keep them in their more basic forms.
This class is not about competition, it is about evolving your practice to one day be where your dreams lie. Benefits include: increased flexibility, muscle activation & strength, and overall well being for the mind, body, and soul.
MAT PILATES : Pilates dramatically transforms the way your body looks, feels and performs.
It builds strength without excess bulk, creating a sleek, toned body with slender thighs and a flat abdomen.
It teaches body awareness, good posture and easy, graceful movement.
Pilates improves flexibility, agility and economy of motion.
In this class it will be you & your mat working the body into various pilates postures using your own body weight as resistance.
BARRE : This class incorporates ballet inspired moves using the Ballet Barre as a prop to do standing Pilates postures & workouts.
The barre is used as a prop (not so much for dancing) & assists with holding an upright elongated posture.
Work your muscles using repetitive small range-of-motion movements.
Benefits include building your core & lengthening muscles while strengthening them. Develop a long lean dancers body.
Essence Of Life
Our Mission is to help empower your everyday lives through disciplines that create a natural balance between the body, mind and spirit. Don't miss out on our upcoming workshops, special events, discounts and blog. Sign Up for our newsletter below.
SIGN UP NOW!
---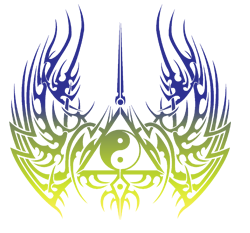 Our mission is to bring harmony to your everyday lives, one class at a time.
© 2016 Essence Of Life Healing Arts
Essence Of Life Shorewood
401 E. Earl Rd. Unit F
Shorewood, IL
Phone: 815-741-4117
Essence Of Life Chicago
643 W. Grand Ave
Chicago, IL
Phone: 312 - 995 - 0744